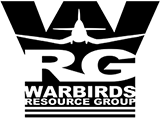 Warbirds-Online
Warbird News and commentary.
Warbird Registry
The histories of individual warbirds.

LUFTWAFFE
U.S.A.A.F
U.S. NAVY
BRITISH
JAPANESE
RUSSIAN
VIETNAM ERA
ALLIED


WHATS NEW
ARTICLES
STAFF
REVIEWS
PX STORE
FAQ
CONTACT US
SUPPORT THE SITE
LINKS


Story by Scott Rose - Photography by Timothy Cox

Geneseo, NY - Arrival day was much more optimistic this year with beautiful weather and an F-15 Eagle beating up the air above the field with energetic enthusiasm. Once again the helpful HAG volunteers were wonderful and made arrival and parking a breeze. Leaving us the opportunity to watch the Eagle driver do his thing. After he concluded his practice the Eagle sped off to the horizon, allowing the more historical aircraft to continue arriving. A pleasant surprise was recieved when an unexpected, but very welcome CASA 352/Junkers Ju 52 passed slowly overhead.

| | | |
| --- | --- | --- |
| It was soon realized that the showpiece of the event, and Avro Lancaster, as not going to arrive. In fact the warbird turnout was noticibly less than last year. This however did not dampen the crowds enthusiasm because even though the numbers were lower the types were well represented. Over the course of the weekend tou had a Spitfire, Hurricane, P-40 Warhawk, a couple of Mustangs, an Avenger, | | |
a Corsair, a B-17, a B-25, a C-47 and the aforementioned Ju 52 among others. The number of L-Birds and Stearmans were down as well but still represented a respectable number of aircraft.
| | | |
| --- | --- | --- |
| | | Saturday quickly showed that the weather would be great airshow weather with a starltingly blue sky devoid of clouds. As tradition demands the World War I guys went up on dawn patrol and appeared to have quite a bit of fun. The aerial displays by the warbirds were lively and entertaining with the stand out pilot being Rob Gillman flying Ed Russell's Hurricane. Rob displayed an level of enthusiam that |
infected the crowd and produced the occasional cheering as the Hurricane lived up to its name as it tore down the flight line. I look forward to seeing Rob fly again at Thunder Over Michigan in a few weeks and I have no fear of disappointment. One of the great aspects of the 1941 HAG show is the environment of the flight line. The crowd can get up clode and personal with these icons of history, smelling the oil and fuel, feeling the air of menace and violence inherent in these machines. While at the same time you begin to understand thier fragility as well. You get to experience the aircraft, not just see it's picture or on a show on TV. You get to experience there presence as well as feel there power as the crank up thier motors for an imminent display. There is nothing in the world that can replace being there as a Merlin powered aircraft screams past you at several hundered miles per hour. You have to be there.
| | | |
| --- | --- | --- |
| Yet again the 1941 Historic Aircraft Group has organized a wonderful show that has warbird enthusiasts across the northeast United States marking this as a must see event. This show might isn't the biggest but it is by far one of the best airshows going. The show fully lives up to it's claim of "The Best Show on turf!" | | |