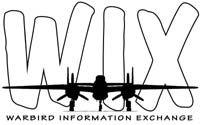 Warbird discussion forums
Warbirds-Online
Warbird News and commentary.
Warbird Registry
The histories of individual warbirds.

LUFTWAFFE
U.S.A.A.F
U.S. NAVY
BRITISH
JAPANESE
RUSSIAN
VIETNAM ERA
ALLIED


WHATS NEW
ARTICLES
STAFF
REVIEWS
PX STORE
FAQ
CONTACT US
SUPPORT THE SITE
LINKS
---
Main Page > Articles Index
---

Photography by Taigh Ramey, Jim Dunn and Roger Cain.

We flew up in the Twin Beech to work on the Harpoon which was about 84 miles as the Beech flies each way. The Twin Beech was great for this job as a sky truck hauling all of us and our tools, parts, fuel and oil. We made about a dozen trips in the Beech and one in the van/trailer hauling the big wing jacks for the gear swing.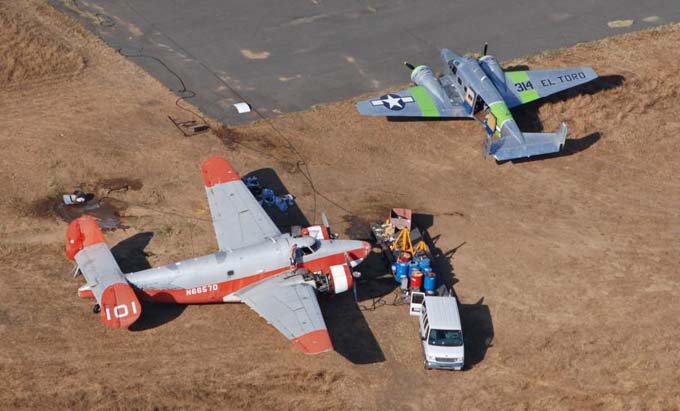 Day one was spent on opening up the engines and checking to see what kind of condition they were in. The oil screens were clean except for a little carbon. So far so good. the left fuel system was in decent shape and the boost pump came alive and pumped the new fuel into the left carb to start the soaking of the diaphragms and seals. Later that day we were able to start the left engine. She didn't fight us much at all.


Check out Ricky as he seems to be startled by the engine firing up! Too funny.

« Previous Page – Next Page »

---
Main Page > Articles Index
---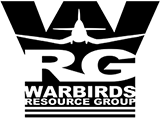 A WARBIRDS RESOURCE
GROUP WEBSITE
---
HOW CAN I
SUPPORT
THIS SITE?
(Click Here For Info)
---
---
---