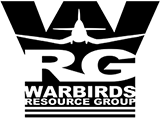 Warbirds-Online
Warbird News and commentary.
Warbird Registry
The histories of individual warbirds.

LUFTWAFFE
U.S.A.A.F
U.S. NAVY
BRITISH
JAPANESE
RUSSIAN
VIETNAM ERA
ALLIED


WHATS NEW
ARTICLES
STAFF
REVIEWS
PX STORE
FAQ
CONTACT US
SUPPORT THE SITE
LINKS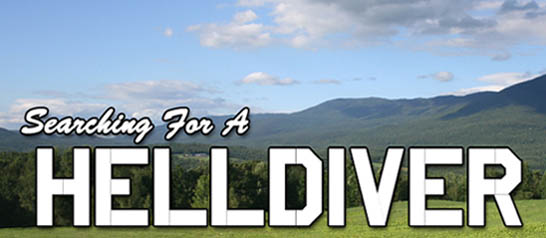 In Search of SB2C-4 Helldiver - Buno. 82858
Story and photography by Timothy Cox

As we hiked I realized twice that we went off course, both times were quickly realized and corrected. The first time we hit a small swamp that was just a bit off course. The second error we ended up on a steep slope that alerted us to the fact we were off course, looking over the map it was clear where we were and we corrected the course and headed off in the proper direction. We finally arrived in the area that I felt the crash site was located. Due to the nature of the terrain and the fact I made several navigational errors I had a hard time verifying that we were exactly where I wanted to be. So we started to run a star pattern search. It was now 1pm and we decided that it would be the best plan of action to set 2pm as the time to stop the search and start heading out. It had taken us far longer to reach the area than I thought because I had to relearn and refresh my orienteering skills; I would have to assume that it would take almost as long to get out. We searched until 1:55 and decided it would be best to head out. Now for me the stress of finding our way back out of the forest was on my mind. After several navigational errors on the hike in I was feeling a lot of pressure to find our way out of the woods. So off we headed back toward the pond and back to the car.
| | | |
| --- | --- | --- |
| This was the point Aaron found a piece of the aircraft. We consulting the crash site map we traveled to where the aircraft first impacted the trees. It was clear that the passing of 62 years had allowed the forest to heal any damage to the surrounding trees and plant life. Soon we were finding larger pieces of wreckage littering the ground everywhere. Some were hidden in the dense fern growth others were | | |
clearly visible. The paint and stenciling were in amazing shape. One thing that shocked me was a piece that had written in pencil, "Don't Dimple…", I assume some type of instructions that were written in the Curtis factory as the aircraft was being assembled. It was still readable after all these years. I had heard of such finds on aircraft being restored but to find it on an aircraft that had crashed, burnt and spent that last 62 years in the New England mountains blew me away. I could not help but wonder who wrote that? That thought quickly made me think of the pilot and possible aircrew that was on the aircraft. Looking over this site I could not see how they would have survived a crash like this. So it looks like another adventure might be in order to find out the personal side of the story.

Page: 1 -2 -3 -4 -5 -GALLERY