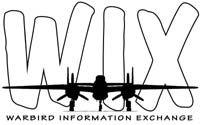 Warbird discussion forums
Warbirds-Online
Warbird News and commentary.
Warbird Registry
The histories of individual warbirds.

LUFTWAFFE
U.S.A.A.F
U.S. NAVY
BRITISH
JAPANESE
RUSSIAN
VIETNAM ERA
ALLIED


WHATS NEW
ARTICLES
STAFF
REVIEWS
PX STORE
FAQ
CONTACT US
SUPPORT THE SITE
LINKS
---
Main Page > Articles Index
---

Okay, I ran out of usable fuel and to this day can't explain why I didn't have at least 40 minutes fuel left in the mains, but I did learn several lessons. For instance,just because the systems on one B-17 work in a particular way, don't count on the all working that way. Also,there are important bits of information in maintenance manuals that aren't in the flight manuals. I already knew not to put much faith in fuel gauges, but I thought that at least one of them might be remotely accurate.

I was dispatched from Alamogordo to a fire north of Phoenix and ended up in Coolidge to refuel and reload. The lowest reading in the main tanks, according to our dipstick, was 105 gallons. The others ranged between 110 and 120 gallons. We used to use, as a rule of thumb for the B-17, a gallon per minute per engine and throw in 10 gallons for the climb. Tanker 68 had been having erratic fuel consumption all fire season. Three engines would have normal (expected) fuel consumption and one would burn up to 25% more. Also, it varied on which engine burned more fuel.

The fire that I was supposed to inital attack was less than 20 miles from Coolidge and I should be able to get there, size up the situation, drop and be back in 40 minutes, tops. The first problem was that there were thunderstorms moving through the area, which is why fires were starting. The ringer being that the thunderstorms, which had been dry, were turning wet. Just as I got to the fire, a heavy shower moved over it and put it out. I had to call dispatch and get a divert to another new start. Of course, it was a little farther out than the first one. Navigation in those days before GPS, or even Loran took more time with just a radial and distance from a tanker base or VOR (that you couldn't recieve because of terrain or altitude). Also, in a B-17, you go around terrain instead of over it, especially on short trips.

By the time I got to the second fire, it was washed away as well. So, I ended up going back to the original fire by Roosevelt Lake. The lead plane had gone in for fuel, but the air attack was there. It only took a few minutes to figure out the plan, which was to drop one door at a time on hot spots. The B-17 had 4 retardant tank compartments, each one with a door. I made three drops and the lead plane came back to the fire and decided to have me hold off dropping the last door until he made a few passes. He finally decided that the run that he'd called me off of was as good as any, but I should follow him.

So, we were on final behind the leadplane with throttled back to about 20" when Bill Rhodes (my co-pilot) said that he thought that #2 just quit. I know that sounds like an odd statement, but, with the power below barometric, it's hard to tell that an engine, especially an inboard, has died. The RPM doesn't change and the manifold pressure will follow the others on throttle changes as long as you stay below barometric. The only way that he knew was because we suddenly had zero fuel pressure on #2. I made the drop and headed out of the area toward Coolidge trying to figure out what was going on. We were only 40 minutes into the flight, so we should still have plenty of fuel.

Page 2 »

---
Main Page > Articles Index
---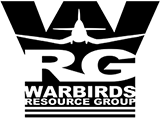 A WARBIRDS RESOURCE
GROUP WEBSITE
---
HOW CAN I
SUPPORT
THIS SITE?
(Click Here For Info)
---
---
---