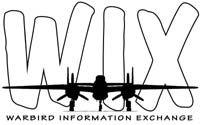 Warbird discussion forums
Warbirds-Online
Warbird News and commentary.
Warbird Registry
The histories of individual warbirds.

LUFTWAFFE
U.S.A.A.F
U.S. NAVY
BRITISH
JAPANESE
RUSSIAN
VIETNAM ERA
ALLIED


WHATS NEW
ARTICLES
STAFF
REVIEWS
PX STORE
FAQ
CONTACT US
SUPPORT THE SITE
LINKS
---
Main Page > Articles Index
---

The first thing that we did was to open the valve for the Tokyo tank on #2. There was 75 gallons of fuel in that tank. This might be a good time to describe the fuel system on a B-17, which is unique, to say the least. For one thing, there are no fuel selectors (only an electic shutoff valve on the firewall) and there is no cross-feed. You can transfer fuel across the airplane with an electric pump at 12½ gallons per minute, but you can't use fuel from #1 engine in #2 without first transferring it to #3 or #4 and back to #2. Also, you can't run multiple engines off of a single fuel tank. The bottom line being that the transfer system works, but takes time. Even so, when #2 didn't immediately refire, I considered transferring some fuel from #3 to it.

Each engine has 425 gallons available with the mains topped. The outboards are easy with one self sealing 425 gal tank. With the inboards there's a problem because of the main landing gear being in the way of where the turbo is mounted in the outboards. So, the inboard turbo had to be moved aft and there wasn't room for a large enough fuel tank. The solution being an interconnected 212 and 213 gallon tanks.That brought up the capacity, but created problems in accurately sticking the inboard tanks (among other things).

Part way through production of the B-17F series, Tokyo tanks were introduced. These were interconnected self sealing tanks that were squeezed between the wing ribs outboard of the outboard engines. They got progressively smaller as they got closer to the wingtip. As a result,to add up to an additional 270 gallons per engine, the inboards had 4 interconnected tanks and the outboards had 5. These are like the wing tanks on a Cub. There are no boost pumps in the Tokyos, or fuel gauges, for that matter.All that you can do it wait for the main tanks to get down to around 100 gals and open the valve to the Tokyo tank. Originally, these were manually operated from the radio room. Ours had rotary electric valves.

I'd flown in Tanker 65,another B-17G (actually a PB-1W) for 4 years prior to the 1980 season. We routinely carried only 50 gals in each Tokyo tank and had occassionally drained it into the mains with no problem, other than it taking a little while because of the lack of head pressure in the Tokyos. I'd tested the Tokyo tanks in Fresno before heading for Alamogordo by adding 150 gals to each and opening the Tokyo tank valves. There was less than 100 gals in each main at the time. They fed a little unevenly, but all of the fuel transferred to the mains within about 10-15 minutes.

Back to my story. Since #2 didn't restart, rather than transfer fuel across the wing, I had another plan. I feathered #2 once we were out of sight of the leadplane and air attack. We tried the #2 main boost pump every minute or two to see if we'd get fuel pressure, but decided that we'd be okay, except for figuring out why #2 apparently had no fuel available. Since you taxi a B-17 on the outboards and all that we had to do was climb another 1500 feet and we'd be 10 minutes from Coolidge, I'd unfeather #2 when we got within sight of the airport and nobody would ever know that it wasn't running.

« Page 1 Page 3 »

---
Main Page > Articles Index
---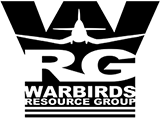 A WARBIRDS RESOURCE
GROUP WEBSITE
---
HOW CAN I
SUPPORT
THIS SITE?
(Click Here For Info)
---
---
---