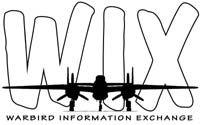 Warbird discussion forums
Warbirds-Online
Warbird News and commentary.
Warbird Registry
The histories of individual warbirds.

LUFTWAFFE
U.S.A.A.F
U.S. NAVY
BRITISH
JAPANESE
RUSSIAN
VIETNAM ERA
ALLIED


WHATS NEW
ARTICLES
STAFF
REVIEWS
PX STORE
FAQ
CONTACT US
SUPPORT THE SITE
LINKS
---
Main Page > Articles Index
---

That plan went to heck when the #1 fuel pressure gauge fluctuated a couple of times and went to zero. The lowest main fuel gauge showed 40 gallons remaining. We opened all of the Tokyo tank valves and called the air attack to let him know that we had what appeared to be a fuel starvation situation. Then we called Phoenix Approach and decared an emergecy. The first thing that the controller did was to give me a vector for Coolidge. I couldn't go that direction because of terrain. The next closest airport was Falcon Field, which was about 4000 ft long, uncontrolled and usually had a pattern full of Cessna 150's. Since this was probably going to be a one shot approach/landing, we opted for Williams AFB (now Williams Gateway). They had three 10,000 ft runways and crash and rescue available.

We got pointed in the right direction and I had a little time to think. My first thought was "This can't be happening to me! I checked the fuel and there's plenty of gas in the Tokyo tanks". I was watching the terrain, which was rolling desert with sand, rocks and lots of cactus plants. There was a reasonably straight dirt road going close to the same direction that we were,except that it seemed to have a steel cattle guard with posts at the edges about every 1500 ft. I tried to figure out how I was going to dead stick the airplane onto the road and stop between the cattle guards.

The next thought was "How am I going to explain this to the boss?" I'd made a copy of the B-17 pilot's manual and sent it to my brother a few days before. I reread the manual while making the copy and it recommended a little less than 1/4 flap as being the best configuration for flying with multiple engines out. I tried it for 3-4 minutes and all that happened was a 50 fpm increase in our rate of descent. I went back to zero flaps. Not too long after that, #3 fuel pressure fluctuated a couple of times and #3 quit. We still couldn't get any fuel pressure on #2 or on #1.

I asked the controller how far we were from the end of the runway at Williams. He said that it was 12 nautical miles. We had 1500 ft of altitude above field elevation and at climb power on #4 were losing 200 fpm. I don't remember exactly, but I think that we were indicating about 120 mph. I could see the runway and Williams Tower had cleared the area of other traffic, so we were cleared to land on any runway in any direction. Wind wasn't an issue, but there was only one path to the end of the runway.

When we were about 5 miles out, I could see that we'd make it as long as #4 kept running. If not, there was what looked like an auto test track a mile or so short of the runway and off to the side. If all else failed,I'd try for that. As it turned out, we dropped the landing gear at a mile final and crossed the end of the runway with a couple of hundred feet of altitude to spare and #4 still running. It was the quietest landing that I've ever made in a B-17 when I closed the #4 throttle all that I could hear was the rush of the wind.

« Page 2 Page 4 »

---
Main Page > Articles Index
---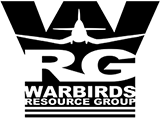 A WARBIRDS RESOURCE
GROUP WEBSITE
---
HOW CAN I
SUPPORT
THIS SITE?
(Click Here For Info)
---
---
---